A little more work has been getting done. It's all about finishing touches at this point. At the advice of someone on YouTube, I've painted the inside flat black and it's made a world of difference. I'm working on putting black cloth inside the mouth frames. This is turning out to be a royal PITA, but it's coming along nicely. The change in visibility when someone is looking into the suit has been phenomenal.
My friend, who will be wearing the ghost, has been helping with it. She's gotten it painted and the eyes stenciled in. The inside is about 2/3 completed as far as painting it black, and I still need to install the hip belt.
PacMan has gotten dirty, so I'm thinking about putting another coat of Paint on to make it look nice and pretty again. It's crunch time now, and things are also busy with the rest of life. But we will make in time!
Working on the stencil for the squiggles on the bottom of the ghost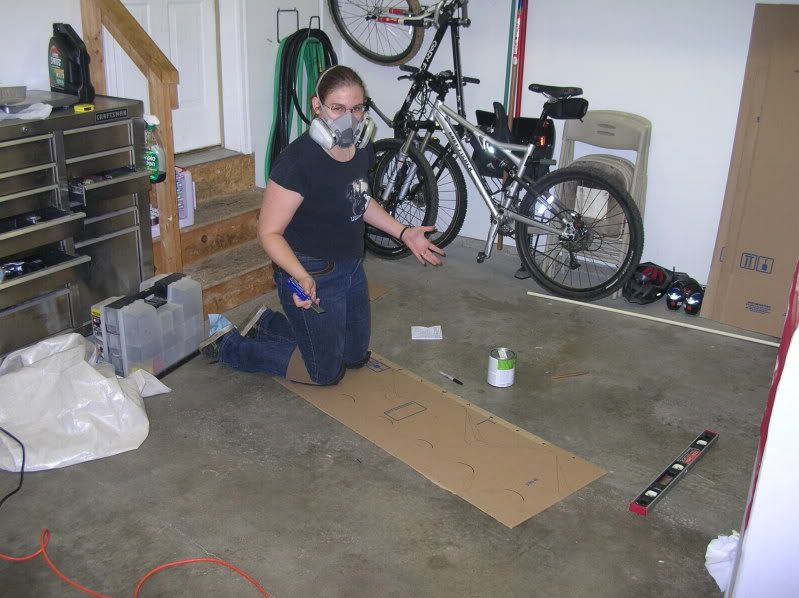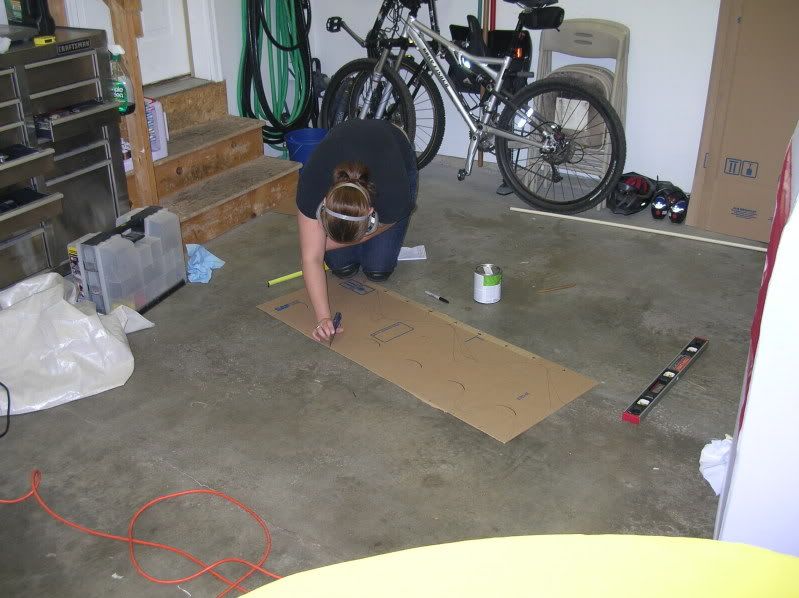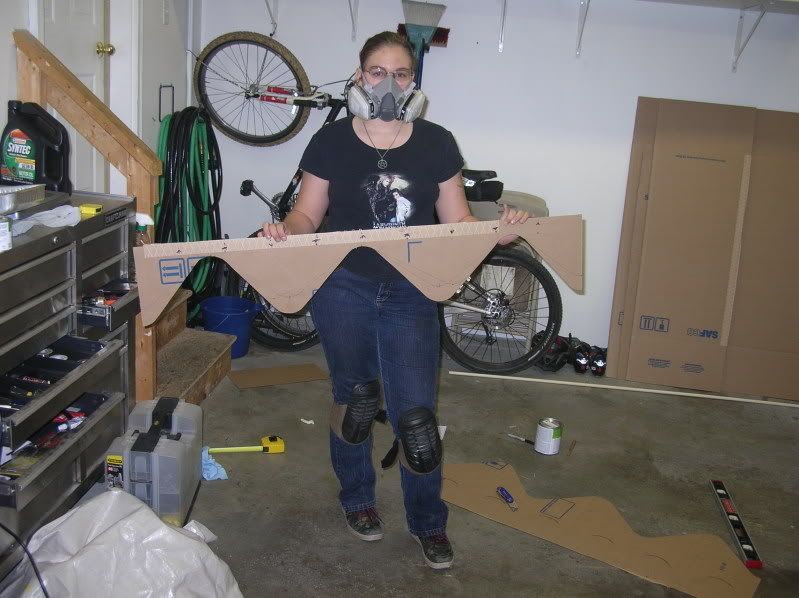 PacMan partially painted inside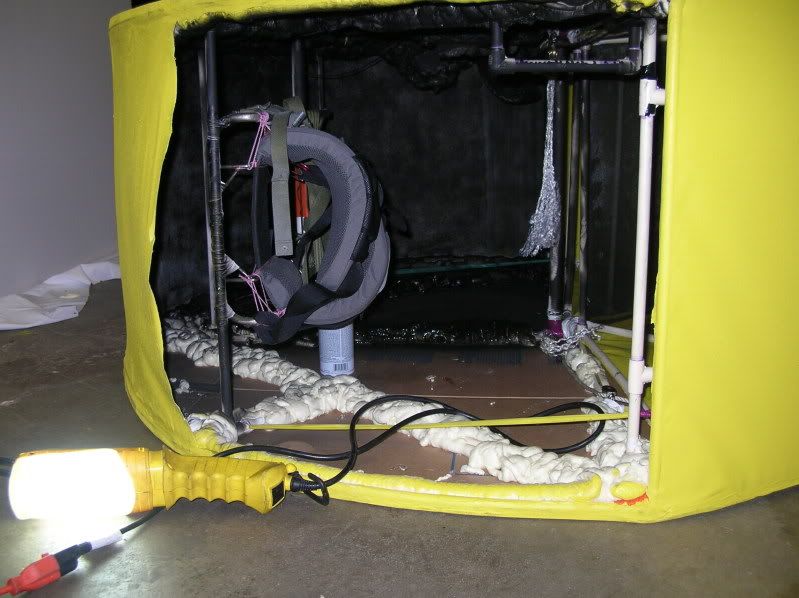 Working on gluing the fabric into the mouth sections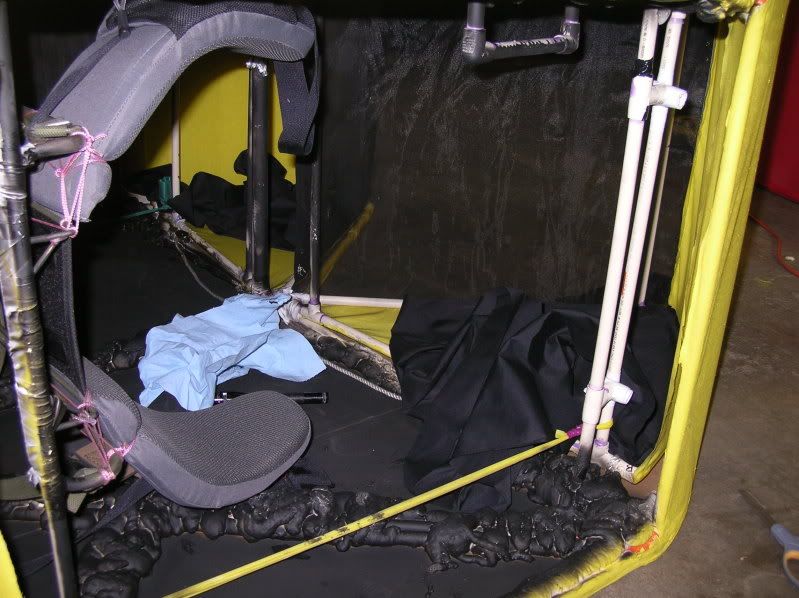 Spray Painting the inside of the Ghost black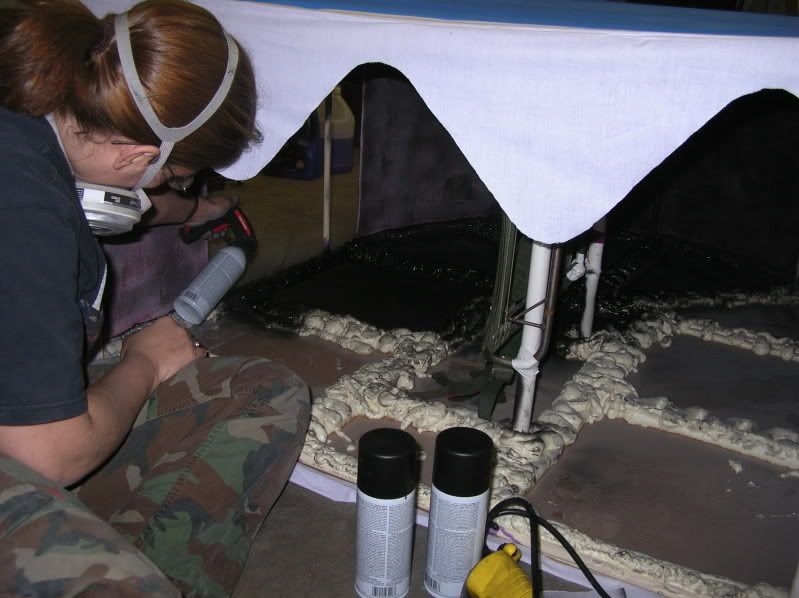 The ghost painted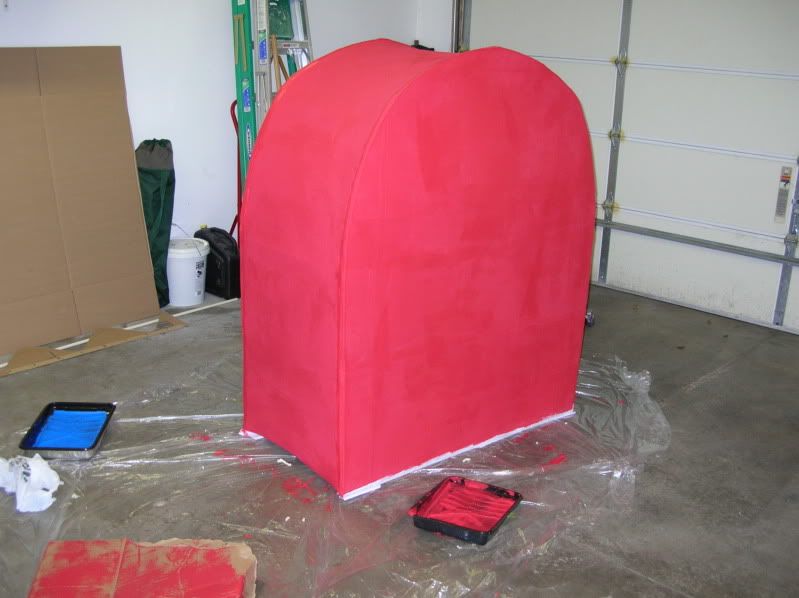 We're trying for one side being blue with the face when the ghosts can be eaten.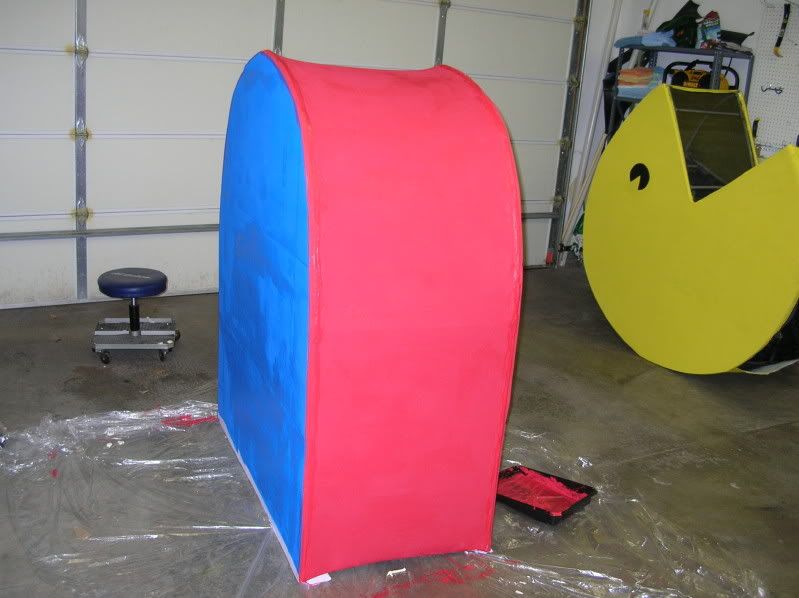 And the piece of cardboard we used as a backing for painting the squiggles. We're going to frame and sell it as modern art :huh: