Blizzard Snow Specials today on ebay and the release of our
Posted: Wed Feb 10, 2010 2:24 pm
Blizzard Snow Specials today on ebay and the release of our wolfman
ONE DAY ONLY ON EBAY ! SUPER SPECIALS ON PROPS!!!!!!
http://shop.ebay.com/merchant/creepycollection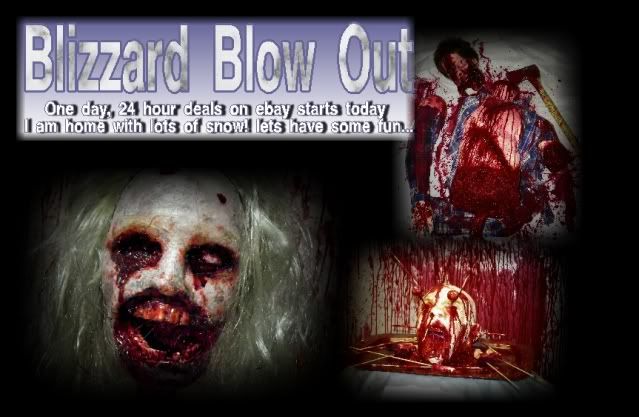 Keep checking all day we will be putting up great deals on props all day long.
and
This friday we will have a limited release on our blood thirsty wolfman prop. Order yours now. this prop will be limited to 100 made in 2010. The specail we have this weekend will be better then our show discounts. in honnor of the return of the legend we will give the best deal of the year..
you can check ebay
http://shop.ebay.com/merchant/creepycollection
Our site
http://www.creepycollection.com
Order Direct by emailing us
creepycollection@aol.com
or call in your order 917-536-0003